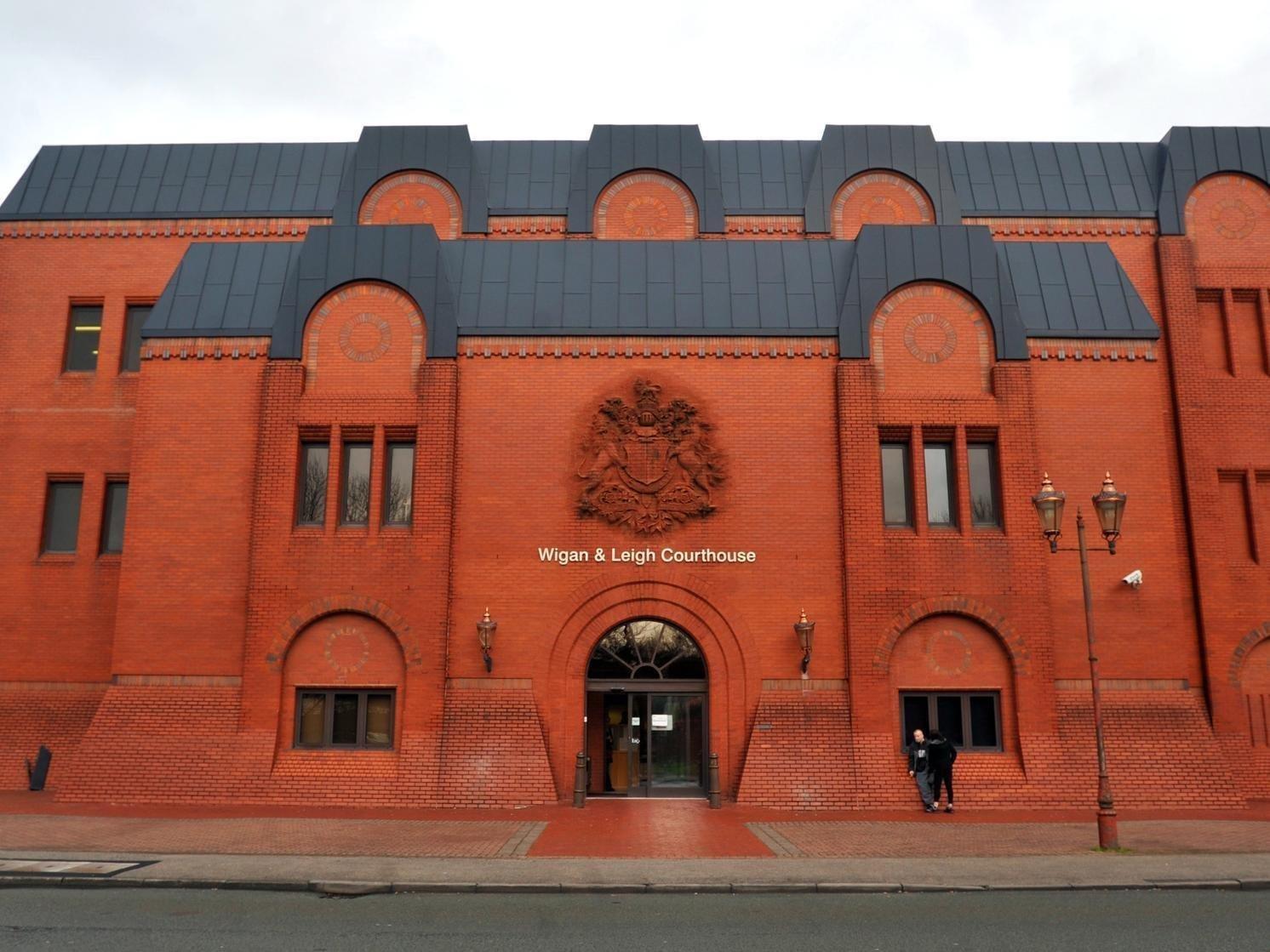 A round-up of the people dealt with by borough magistrates
A 65-year-old Wigan man who has admitted to a benefits fiddle will be sentenced by a crown court judge.
Ian Cronin, 65, of Wensley Road, Lowton, had previously appeared before borough magistrates to plead guilty to twice failing to notify the DWP of a change of circumstances which would affect the Carer's Allowance he was claiming.
He also admitted that he did not disclose to Wigan Council that he was receiving earnings other than benefits.
The bench sent the case to Bolton for sentencing on September 30 and Cronin was remanded on unconditional bail until then.
A man has denied committing a violent attack with a machete.
James Ahearne, 22, of Lambton Street, Pemberton, appeared before a Bolton Crown Court judge to plead not guilty to intending on August 1 to cause Lewis Gregory grievous bodily harm.
The charge – also known as Section 18 wounding – is in English law the severest form of assault after attempted murder.
The hearing was told that Mr Gregory suffered blade gashes to both his midriff and calf. Ahearne is further charged with being armed that day in Pembroke Road, Hindley Green, with a machete and with possessing a quantity of crack cocaine. A three-day trial date has now been set for January 11.
A convicted Wigan sex offender is to learn his fate from a judge after admitting he breached a sexual harm prevention order.
Simon Carter, 58, of Butler Street, Wigan, pleaded guilty to not having notified the authorities that he had a laptop capable of accessing the internet. He will back at the crown court on September 30 for sentencing.
A shoplifter who stole £73 worth of meat from Wigan's Food Warehouse and breached a supervision order has been spared an immediate prison term.
Shaun Atkins, 35, of Lancaster Road, Wigan, appeared before borough magistrates to admit the breach and theft and was given a six-week jail sentence which was suspended for 12 months and must also pay a fine and victim services surcharge totalling £178.
A young man has admitted a charge of dangerous driving.
Gregg Sprawson-Mason, 26, of Alder Avenue, Ashton, appeared before Wigan magistrates to plead guilty to being at the wheel of a Mercedes C20 which was driven dangerously on Wigan Road, Ashton, the M6, Warrington Road in Ashton and the East Lancashire Road on April 6, 2019.
The bench sent him to be sentenced at Bolton Crown Court on October 2 and released him on unconditional bail. He has also received an interim road disqualification pending sentence.
A man has admitted driving a car while under the influence of drugs.
Barry Lawrence, 31, of Kitt Green Road, Marsh Green, was stopped in a Ford Fiesta by police on Orrell Road and, when tested, was found to have levels of cocaine and cannabis in his system higher than the legal limit. He will be sentenced by Wigan magistrates on September 30.
A man has denied assaulting three people. Mark Ricketts, 53, of Holden Walk, Pemberton, appeared before Wigan magistrates to plead not guilty to assaulting Jade Shaw, Tim Barton and Christine Shaw by beating on May 5.
He was released on unconditional bail pending a case management hearing on October 2.
A Wigan man has been accused of inciting several young girls – who were in fact undercover police officers – to take part in sexual activities.
Matthew Bennett, 26, of Park Road, Wigan, appeared before borough magistrates facing 10 child sex offence charges. Among the claims are that he sent lewd pictures of himself to girls under 16, that he persuaded a girl of 12 to send an indecent picture of herself to him and that he incited the mother of a seven-year-old to perform sex acts on and allow her to do so with him.
But, the hearing was told, the woman and girls with whom Bennett was communicating, were in fact undercover police officers. He is further charged with distributing indecent images of children which fall into the lower, category C of seriousness.
The bench ordered that the case be sent to Bolton Crown Court where Bennett is first due to appear before a judge on September 21.