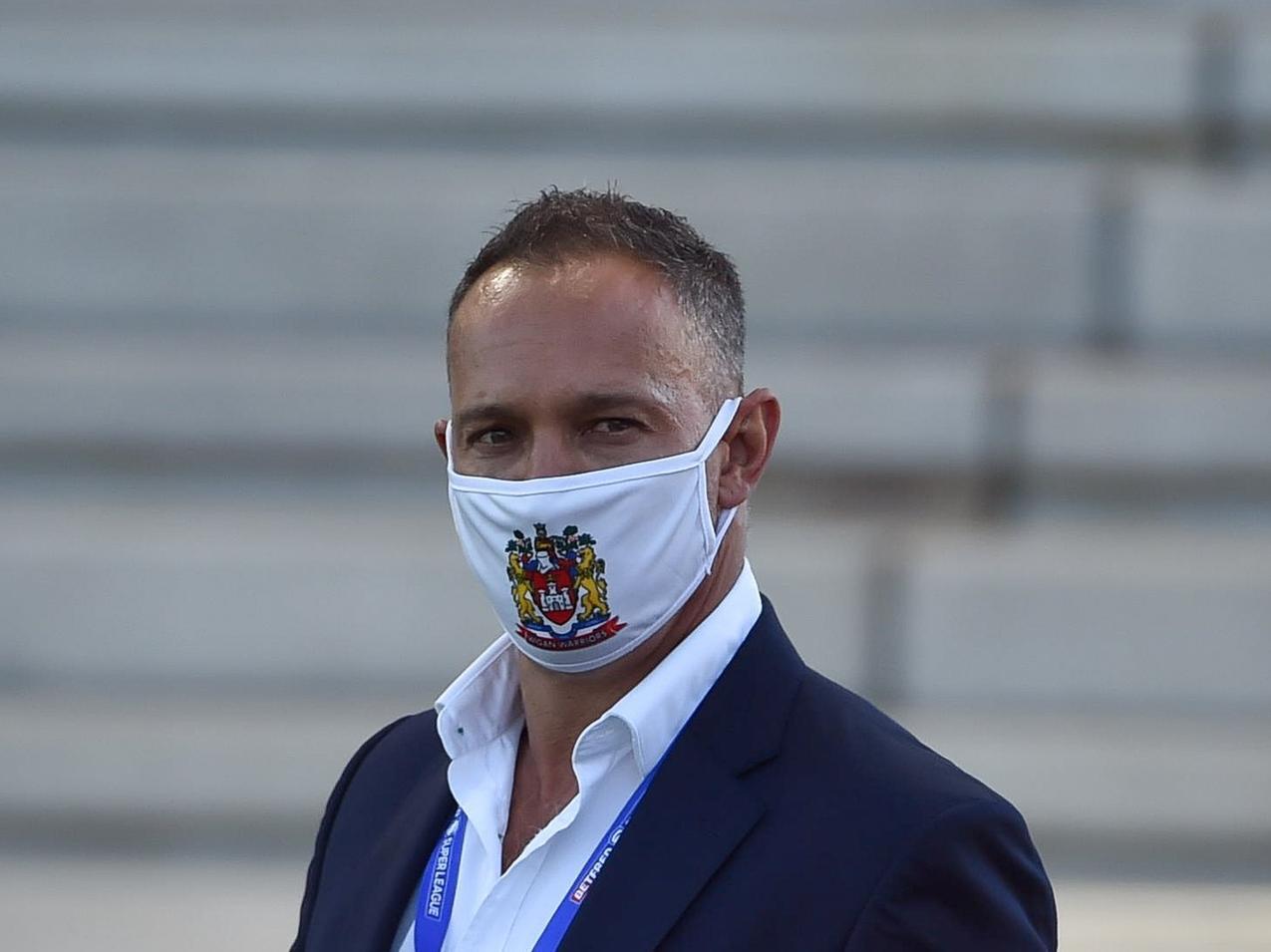 Adrian Lam
They will fly to Catalans on a chartered plane after getting the green light from the French government that they won't need to quarantine when they return.
A crowd of 5,000 is being allowed in at Perpignan – the first time fans have watched a live game since the restart.
And the televised match has been put under sharper focus by the Warriors' poor performance in a 34-18 loss to Hull KR in their last outing.
"I know the playing group were embarrassed about our performance," said Lam.
"Hull KR played well, but we didn't turn up.
"I gave some players a chance to fight for a jersey… and I don't regret the rotation, it's a long season, and I want to be able to put trust in the squad.
"Everyone in our squad is good enough to play for Wigan – regardless of who I put there, we should win.
"But you get a performance like that every year and hopefully you learn from it."
The Warriors' 20 players – and 13 support staff – were due to leave their homes at 5am today and are only due back about 2am tomorrow. One player, whose identity hasn't been revealed, will stay home as he self-isolates following a positive coronavirus test.
A detailed itinerary has been drawn up to ensure they stay within the Covid guidelines – and give Lam's side their best chance of victory.
Their three-hour flight departs from Manchester at 9am and, when they arrive at the Stade Gilbert Brutus, they will have two meals and relax in a quarantined private lounge ahead of the match, which kicks-off at 6pm local time (5pm UK).
"It's a tough exercise for any team, we're aware we need to be mentally up for it, for some people it's a 4.50am wake-up call," said Lam.
"It's not the ideal preparation for any performance and we realise that.
It's s going to be difficult but if we come back with the two points, we'll know – and everyone will know – we've done an amazing job.
"That's the focus, making sure we're mentally prepared."
They won't be able to interact with officials, fans or opponents – aside, of course, from the match itself, which is closely monitored as part of the 'track and trace' system.
Officials record which players interact, and to what degree. For example, face to face contact for three seconds or longer is deemed a 'high risk' contact; touching the same ball is 'low risk'. Players from all squads have also been warned to keep their celebrations in check – again, as a Covid-19 preventative measure.
The precautions have made an already tiring trip even more complicated, but it is something ex-Warrior Joel Tomkins has grown used to since joining the Dragons.
"For us, it's just good to be back playing at home after so many games in England," he said.
"Bernard Gausch (club owner) has paid for flights so it's a lot easier than catching a commercial flight, there's not as much waiting around, so we'll not be complaining or feeling sorry for ourselves – and that's our mindset and I think that's reflected in our performances."
Tomkins and his brother Sam are set to face their former club but Lewis Tierney, Micky McIlorum and Tom Davies weren't in the provisional Catalans squad.
Sam Moa, Josh Drinkwater and David Mead are also missing.
Wigan have recalled Joe Bullock, Ethan Havard and Sean O'Loughlin while Lam hinted winger Joe Burgess may get another chance.
Kiwi halfback Thomas Leuluai is also back in the mix.
O'Loughlin, 37, hasn't played since the season restarted last month. George Burgess, Liam Marshall, Tony Clubb, Ben Flower and Morgan Smithies are unavailable due to injury or suspension.