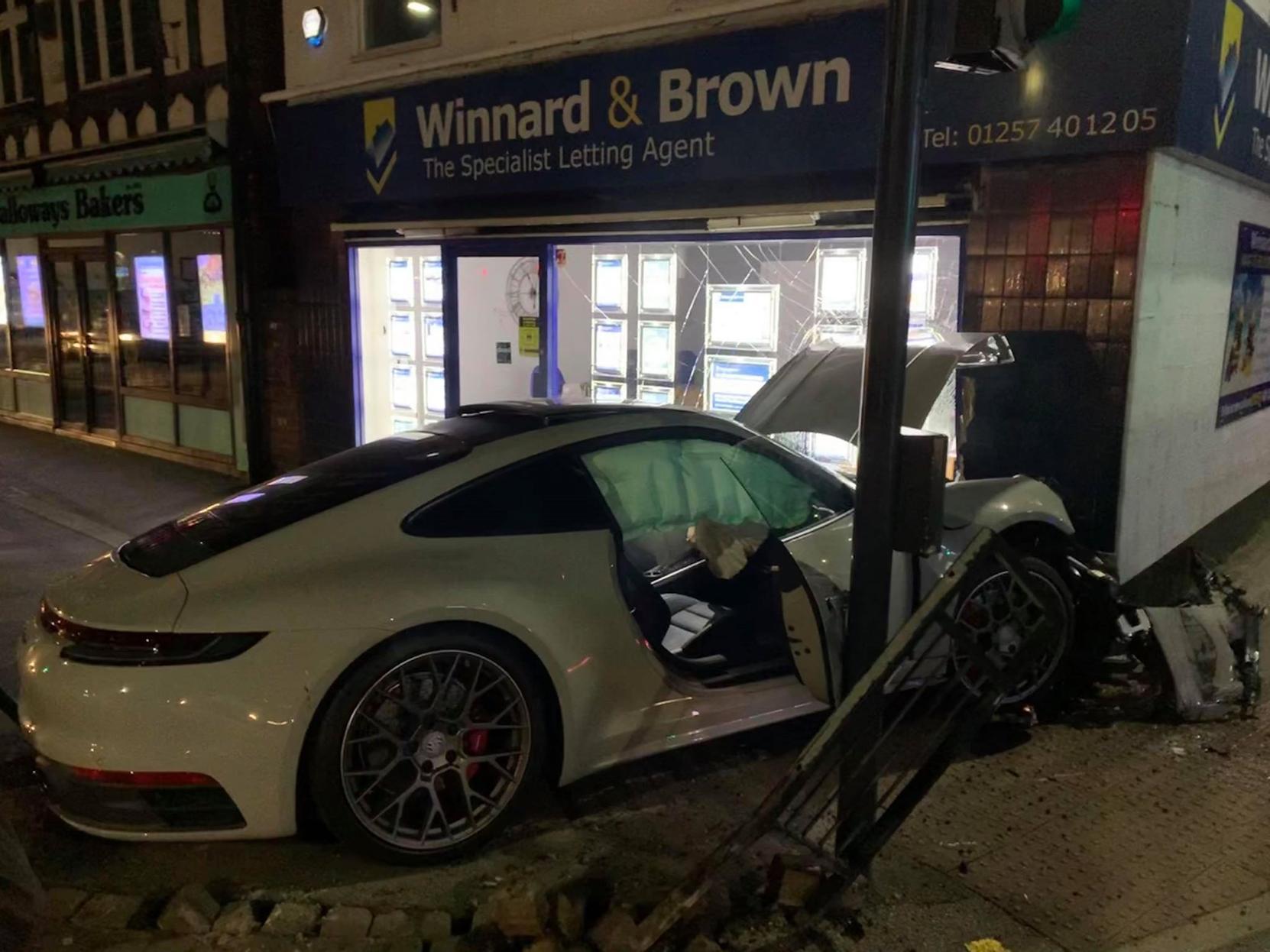 The white car, said to be worth around £80,000, crashed into the window of letting agent Winnard and Brown, on the corner of Market Street and Preston Road in Standish, late on Friday.
The vehicle appeared to have smashed through railings before hitting the building and was badly damaged, with the airbag deployed.
Winnard and Brown's window was smashed, but it was boarded up and staff were able to open for business as usual at 9am on Saturday.
The car crashed into the front of Winnard and Brown. Picture by Jake Ruddick
Railings were damaged before the car hit the building. Picture by Jake Ruddick
The car was badly damaged in the collision. Picture by Jake Ruddick
Both the car and window were damaged. Picture by Jake Ruddick
Winnard and Brown was boarded up on Saturday