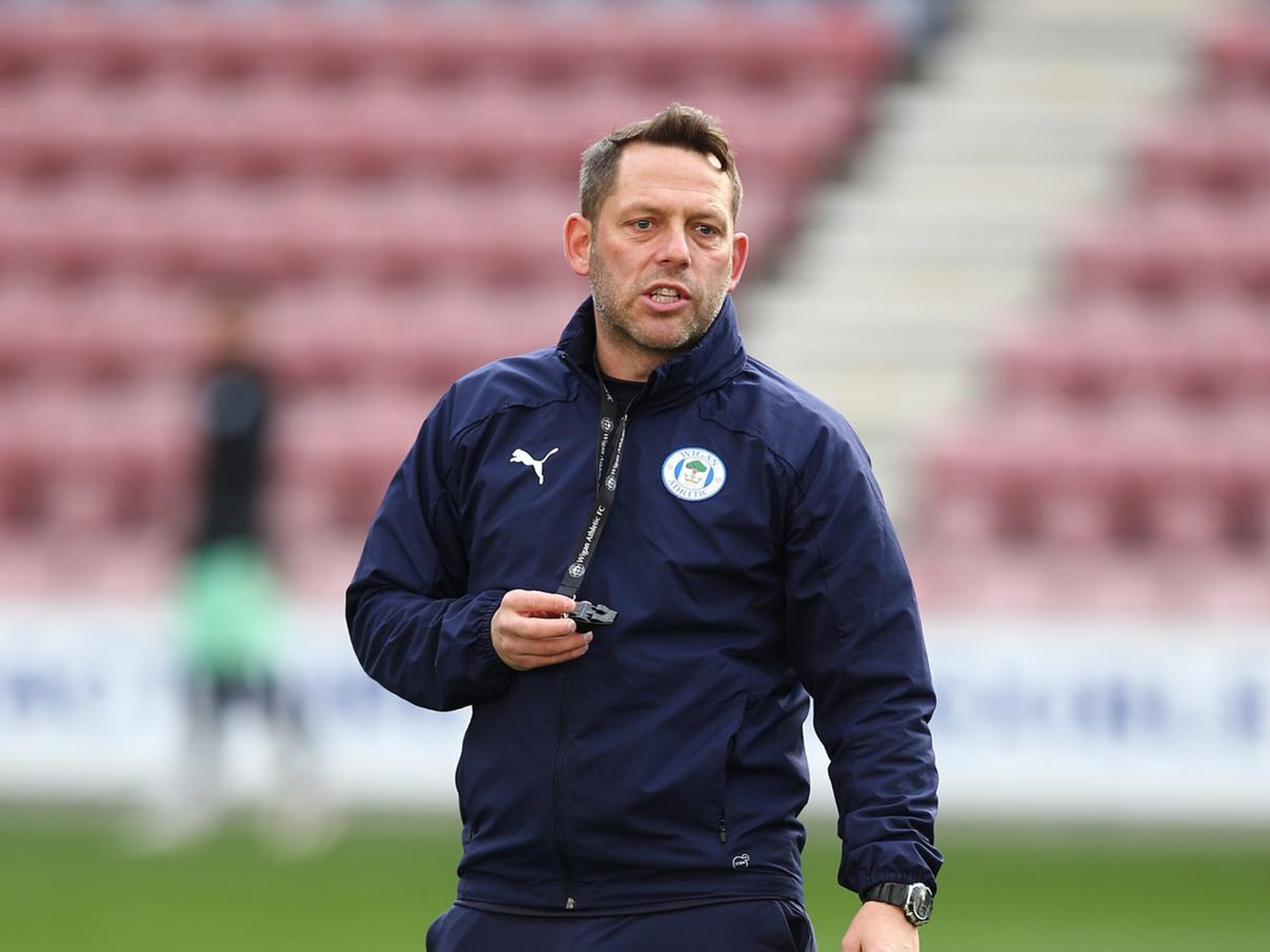 Last updated: Saturday, 12 December, 2020, 16:43
Latics hoping to build on last weekend's victory at Sunderland
No Lee Evans, Kal Naismith or Thelo Aasgaard at the DW Stadium
Darnell Johnson and Will Keane back after injury, having returned to training on Thursday
Jamie Jones just gets his fingertips to Matt Butcher's shot. Still 3-2.
Free-kick to Accrington literally an inch outside the Latics box. This is tense.
Big test for the youngsters here, someone like Kal Naismith or Lee Evans would be worth their weight in gold here in terms of calming the situation down…just got to keep doing what they've been doing and believing in themselves. Easier said than done of course.
Off the line by Tom Pearce…deary me what a change we've seen here…
And there it is, second goal for Accrington, brilliant strike from distance from Nottingham…and it's 3-2, and 25 minutes still to go.
GOALS CHANGE GAMES
Only Latics could play like Brazil 1970 for an hour, and then be hanging on in the final quarter…have to hold firm for the next 10-15…
GOAL ACCRINGTON
Goal Accrington…cross from the left, everyone's missed it and it's crept into the far corner. Fluke. But 3-1 Latics.
Half-time change for Latics, Adam Long off injured, Ollie Crankshaw on at right wing-back, with Tom James switching to one of the three centre-backs.
HT Latics 3 Accrington 0
"STOP THE COUNT"…beg the visit
Yes, Latics have been that good.
Lovely run by Kyle Joseph, beats three or four defenders, eventually gets his shot in but it's blocked. Superb stuff from the youngster.
Shot from distance from Chris Merrie, tipped round the post by the goalkeeper.
GOAL 3-0 LATICS, WILL KEANE PENALTY, UP THE TICS!
Sends the goalkeeper the wrong way from the spot, smashes it into the roof of the net.
PENALTY LATICS, CHRIS MERRIE FOULED!
In the Accy penalty area…Tom Pearce with the cross, doesn't fall for Will Keane or Tom James, and Kyle Joseph sees a shot blocked…all Latics at the moment…
GREAT FINISH
Poor back header in the Accrington rearguard, Dan Gardner on to it in a flash, and lashes the ball past the goalkeeper. 2-0 Latics.