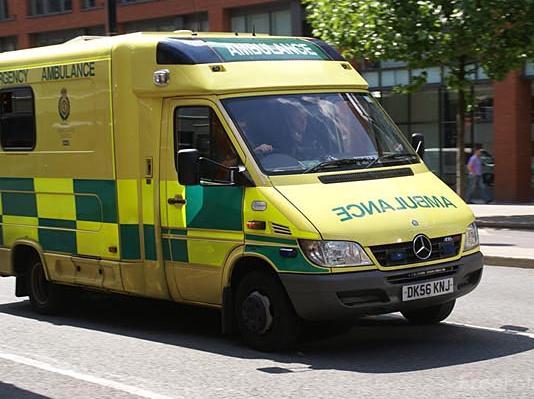 David Moakes asked for help yesterday to find the man who gave CPR to his father shortly before 4.30pm on Thursday on Kilburn Drive in Shevington.
The hero was driving past and helped Mr Moakes' father until paramedics arrived, but then dashed off.
Mr Moakes said: "The paramedics who had to shock my dad's heart and resuscitate him told me that my dad only survived because of the man's actions."
The man performed CPR until paramedics arrived
After an appeal on Facebook and through Wigan Today, he has been able to trace the man who helped and will now be able to thank him.
Mr Moakes said: "Thank you to everyone who's been helping us to find the person who saved my dad's life. Through the power of FB and everyone helping we've traced the person and his name was Tom. His brother just called me and confirmed it was him and passed on his phone number to me. We're just trying to get through to him, but haven't managed to reach him yet."
In the update on Friday evening, he said his father was still in ICU but would be moved to the coronary care unit so medics could find the cause of his collapse.
He said he had been ill for a while and had been receiving chemotherapy after being diagnosed with lymphoma three months ago.
Mr Noakes also praised people who had donated to an honesty box outside his father's home in return for vegetables and flowers, as he had collected £500 for a lymphoma charity.
He said: "It just goes to show no matter how much is going on in the world at the moment, the majority of people are still honest and decent and it restores of faith in humanity."