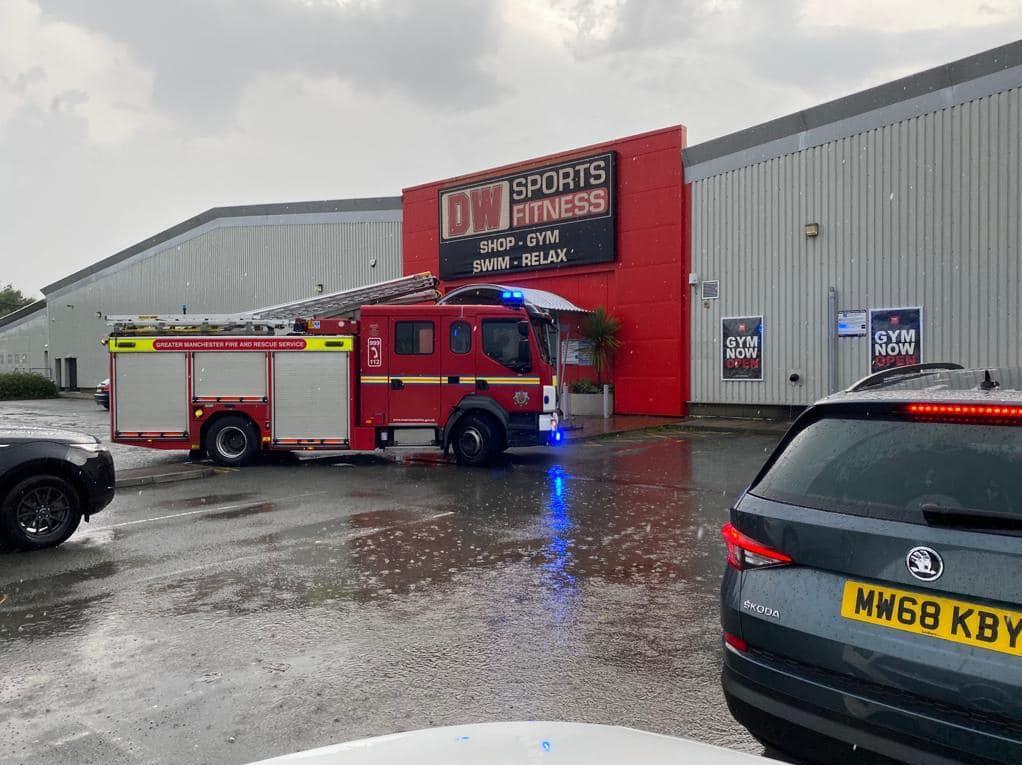 Firefighters attended DW Fitness in Stadium Way at 6pm this evening, August 12, to reports of flooding at DW Sports Fitness in Stadium Way.
Reports on social media had suggested that the building'd roof has collapsed, but the fire service said Wigan's White Watch crew was only in attendance to make sure the building's electrics were isolated.
The gym is set to reopen tomorrow as usual.
Firefighters at the scene this evening. Image courtesy of Michael J Trezise
Flooding has been reported across the borough this evening with many roads becoming waterlogged, but no official alerts have been issued by the government's Flood Information service.