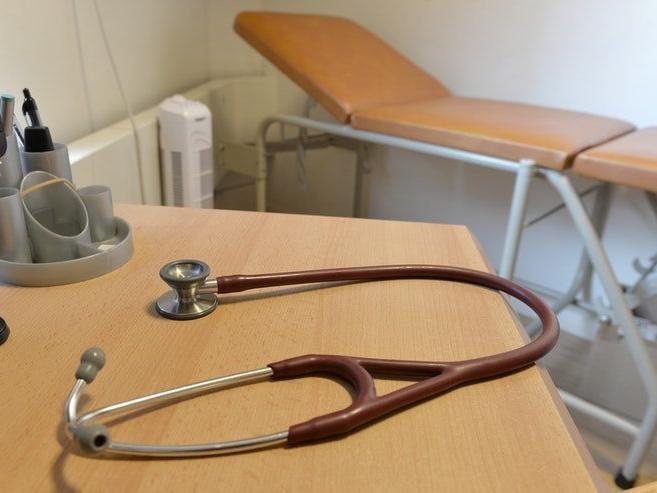 There has been a massive fall in face-to-face GP appointments in 2020
The number of face-to-face appointments in Wigan and Leigh has also slumped, from 116,825 in January to 42,071 in July.
However, numbers are now starting to climb from the height of lockdown in spring when almost two out of three patients needing to consult their GP did so online or over the phone.
And there has recently been a public clash over how ill people get to see a doctor after NHS England wrote to practices to make sure they were telling patients they could be seen in person.
NHS Wigan Borough CCG chair Dr Tim Dalton
That drew a sharp response from the Royal College of GPs, whose chair said there was "bemusement and anger" and bristled at suggestions GPs were somehow shirking aspects of their job by working virtually.
Wigan Borough CCG said it was currently seeing a rise in demand for its services compared to previous years and a mixture of digital and face-to-face working would help to ensure everyone could see a GP when necessary.
It also suggested that alternatives to coming into the surgeries had proved popular with some residents.
Health chiefs also reminded people that Covid-19 is still a threat and GPs will still look to treat some patients virtually to reduce transmission risks.
Wigan Borough CCG chair Dr Tim Dalton said: "GP practices across the borough responded amazingly quickly to the challenges the pandemic brought.
"While in the early months of lockdown, about 90 per cent of appointments were done over the phone, by video or email, throughout the pandemic our GPs have continued to see patients when it has been needed.
"We are now at the point where demand for GP appointments in the borough is higher than it would normally be at this time of year.
"Despite this, the number of face-to-face appointments is steadily growing, but we can support the higher number of requests from patients if we continue to deliver some services digitally.
"I am pleased to say that patient feedback on the new digital services has been really positive, so we do believe that a mix of digital and face-to-face will really benefit patients.
"I would like to remind you, though, that Covid is still a very real threat and so while face-to-face appointments are important, your GP will only ask you to come in to the practice if it is medically necessary.
"This helps us to keep everybody safe, including yourself, other patients and practice staff."
The BBC Shared Data Unit figures show the lowest figures for the borough were in April and May, when 37.9 and 37.8 per cent of appointments respectively were face-to-face.
May also saw the smallest number of face-to-face appointments, with 25,067.
Overall the number of appointments CCGs are recording has fallen during this year.