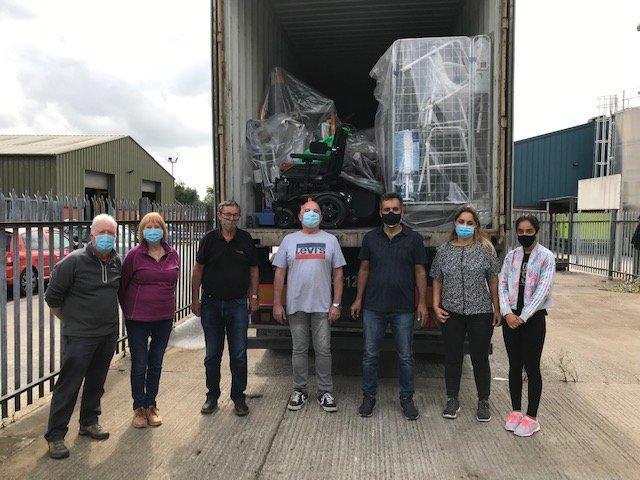 Epiphany Trust volunteers with the equipment going to Bangladesh
The shipment also contains desperately-needed equipment for people with disabilities in Bangladesh, such as electric hoists and wheelchairs.
The container will arrive in the country on September 22 and the equipment will be taken to the capital city of Dhaka for distribution.
The Epiphany Trust, which is based in Newton-le-Willows, has been sending equipment given by WLH to Bangladesh since the Rana Plaza factory disaster when more than 1,000 people died in a building collapse.
The charity thanked all its volunteers who had contributed to the latest donation effort and to business Tom Dunn RangeScheme for supplying a forklift truck.
A spokesperson for Wigan and Leigh Hospice said: "The beds and equipment we donated were given to us and we hoped we could use them but found they were simply not suitable for our patients' complex needs.
"We managed to sell some of the beds to make income for the hospice but unfortunately there is little demand and we were left with beds and equipment which could not be used. We are delighted that they will be put to good use in Bangladesh."